We Begin with Consumers
It is our science and expertise to understand how people research and resonate with products, services, and even a home.
OMG blends inspired design and hard data to craft an individualized creative marketing strategy for our clients, so their brand emotes effectively with their consumer.
Media
Our job is to know every newspaper, magazine and website that's relevant and potentially valuable to our real estate clients. To that end, we track hundreds of websites, plus "traditional" media.
Our media plans are thoughtful and strategic, designed to meet your goals at a cost-effective budget, whether over a few months or a few years.
Search
Paid search advertising is often the most cost-effective lead generation tool available, and a relevant, well-managed campaign will help you stand out from your competitors. Smart Pay Per Click (PPC) campaigns, combined with Search Engine Optimization (SEO), connect consumers to products.
If we understand the "intent" of the person doing Internet research, we can intelligently guide them to your website.
Creative
OMG spearheads the creation of digital and physical assets that efficiently communicate and reinforce  your brand ethos in external marketing and internal communications.
Web
Your website is the center of your digital ecosystem. We build websites and landing pages that reflect your company identity and meet your operational needs.
A Selection of Our Clients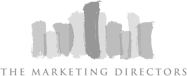 By entering your email and clicking 'get started', you're agreeing to let us send you customized marketing messages about us and our advertising services.